Credit to Stephens Waring Design: FALLEN IN LUST: BILL HAYNIE ON ZEMPHIRA Posted on October 25, 2022 and filed under SWD News & Stories 
Following a 10 year career at sea as a yacht captain, Bill Haynie moved ashore to Newport RI and now works as a broker with Wellington Yacht Partners in Portsmouth, RI. He draws from his experience to offer continued project and program management services to select clients via his company Ransom Marine. 
Bill has been working closely with SWD since 2020 when his client purchased Zemphira (originally launched in 2005 as Goshawk).  Work included rebuilding to a demanding specification needed to satisfy a rigorous racing and cruising program of her new owner. We invited him to weigh-in on Zemphira, racing, and the performance of the boat after a major design renovation from Stephens Waring Design, carefully implemented by Lyman Morse Boatbuilding.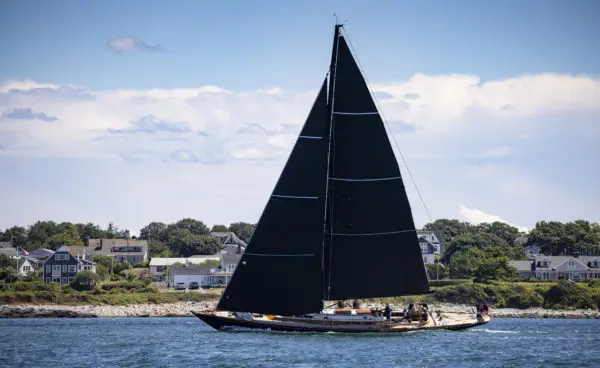 SW: What has been the biggest surprise in sailing Zemphira following her recent renovation?
BH: I think the boat surprised the entire race team with her performance – even by modern standards – which says a lot, given the caliber of crew we raced with. We had guys onboard with 3, 4, 5 America's Cups, multiple Olympic campaigns, many TP52 Cups etc and they all admitted that they came in with lower expectations but left on a cloud. The boat is really light and quick in all conditions, super light on the helm, and tweakable to the extreme. Just enough power to feel really lively but surefooted enough that we could also put the owner on the wheel without getting nervous (in the right conditions). And per the bow team "teak is way more comfortable on the butt than carbon & nonskid".
SW: Zemphira went through an extensive renovation period. What were the most challenging decisions that had to be made during the redesign and construction process?
BH: With any refit, most modifications come with some sort of compromise, and it's important to strike the right balance that meets the owner's use case and directive. From a 10,000 ft level, finding this balance is always my biggest challenge – in many refits past I have had to deal more with performance or reliability vs cost, but in this case we were most often dealing with performance vs comfort, or occasionally performance vs aesthetic. There were a couple of cases where we had to stop and ask you "can the boat handle this type of load" and we were pleasantly surprised to find that we were not really limited (by the design or structure) in how aggressive we could get with bigger/stiffer sails, rigging, and deck hardware.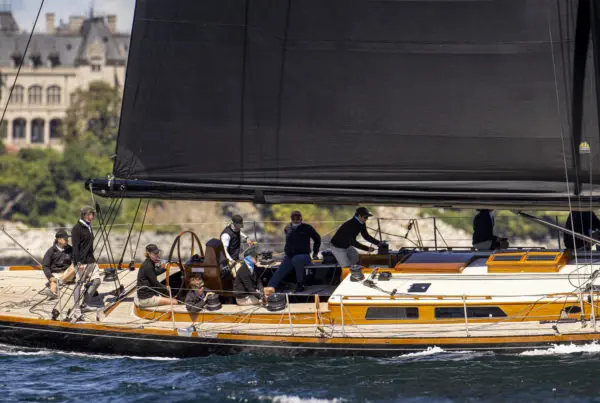 SW: How does Zemphira address the needs of her owners, from racing to daysailing to cruising? What modifications have contributed most to the owners' enjoyment of her in this first season of use?
BH: Zemphira certainly satisfied the owners' itch for racing and winning, I think our collection of silver from last Summer speaks to that. This style of racing (SoT) is unique because it is about style and aesthetic as well as on-water performance, and the owners – being classic yacht fanatics – were very happy with the overall look and appeal of the boat. To go a little bit deeper, part of the reason we took initial interest in Zemphira (ex-Goshawk) was that she offered a surprising amount of square footage on the deck, aft of the sailing cockpit and runner winches. This seemed to be tough to find on such long, narrow, classic designs with overhangs like Zemphira, but in this case the dimensions worked perfectly. Because these owners intended to sail and race with some older (and often inexperienced) friends/guests, we liked that we had the ability to offer guest seating back there which was well out of the way of all maneuvers and of all loaded lines & winches. The pulpit bench + bean bags turned out to be both effective and comfortable – all in all a huge hit for racing and for daysailing.
SW: Zemphira has always been a performance-forward sailing yacht, but she has recently cleaned up with some big regatta wins including three Class A wins at Safe Harbor Race Weekend in Newport, RI. How have the modifications changed her handling on the racecourse?
BH: Although I never got to sail her as Goshawk (as she was born),  the difference in performance numbers 'on paper' and on-water is dramatic. Design wise, the new keel & rudder really seemed to bring the boat to life and we were impressed with how balanced she was in all conditions. In the systems & hardware category, one of the most critical upgrades we made was the installation of a fully custom hydraulics system. This new system allowed us to turn the corners much faster than would've been possible with the original Harken system. Andrew also did a great job in designing an efficient deck layout for all the sheet leads, blocks, clutches, etc. Finally, Tony Rey of Doyle Sails got us some new rags which of course bring it all together. We started with a fairly light sail inventory (one, jib, one kite) since we planned on a new rig at some point, and this year we'll be adding a few more to that lineup. I think the whole crew was pretty happy with the shape and performance of the sails, an I think the black-on-black made for some striking photos.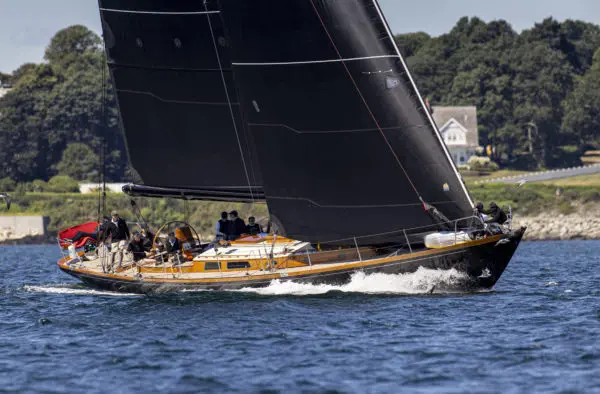 How have the modifications changed your (and the crews) relationship with the boat?
BH: I think I can safely speak for Andrew [on-board boat manager], Kirsty [captain], myself, and for the owners in saying that we've all fallen in lust with this boat. She's so stunningly beautiful that you almost forget how powerful of a weapon she is on a racecourse. We are really lucky that she landed in the hands of owners who are so passionate and qualified to treat the boat with the ongoing care and upgrades that she deserves, even despite some seriously expensive setbacks and surprises early on. In giving their crew (myself included) a blank slate, a healthy budget, and a long leash, they really got us excited and kept us excited about the project. It was extremely rewarding to look back during a race to see both owners sitting in a busy cockpit, hand on the wheel and big smiles on the face. I think everyone (some of the competitors included!?) is excited to see the boat back on the water next Summer.
SW: What are the future plans for Zemphira?
BH: We've just been given the greenlight to replace the spars, which were really the only components that were original to the boat – literally everything else onboard had been replaced or seriously modified during the past two winters. We have an Offshore Spars mast & boom on order, along with a set of EC6 carbon rigging. This is essentially 'the last step' (in my opinion) to fully turbo-charging the boat to her maximum potential. We'll spend this Winter at Lyman Morse again, who have done a really great job all along and even managed to make it an enjoyable process for the crew and outside contractors involved. Big shout out and thank you to Lyman, Andrew, Kirsty, to all of our contractors, the race team, and to the owners for allowing us to have so much fun on such a cool platform. Oh – and thanks to Stephens Waring for taking on such an involved role throughout this whole process!
Read More about Zemphira's Major Renovation
Newport is a beautiful coastal haven and is perfectly suited for life on the water, which also makes it the perfect place to host a boat show. The Newport Brokerage Boat Show in conjunction with the Newport International Boat Show is held annually at the end of the busy summer season. This year's show had more than 100 sailing and motor yachts on display, ranging in size from 40 to 180 feet in length and varied in styles and types. There was also an exceptional array of exhibitors for yachting equipment, electronics, gear and local art. WYP had four yachts available for display in this year's brokerage show; Southern Winds Shipyard Farr 72', Little Harbor 59', Oyster 56' and Able Wolf Class 44'.
Many thanks to all who came out to enjoy our yachts in the perfect September weather!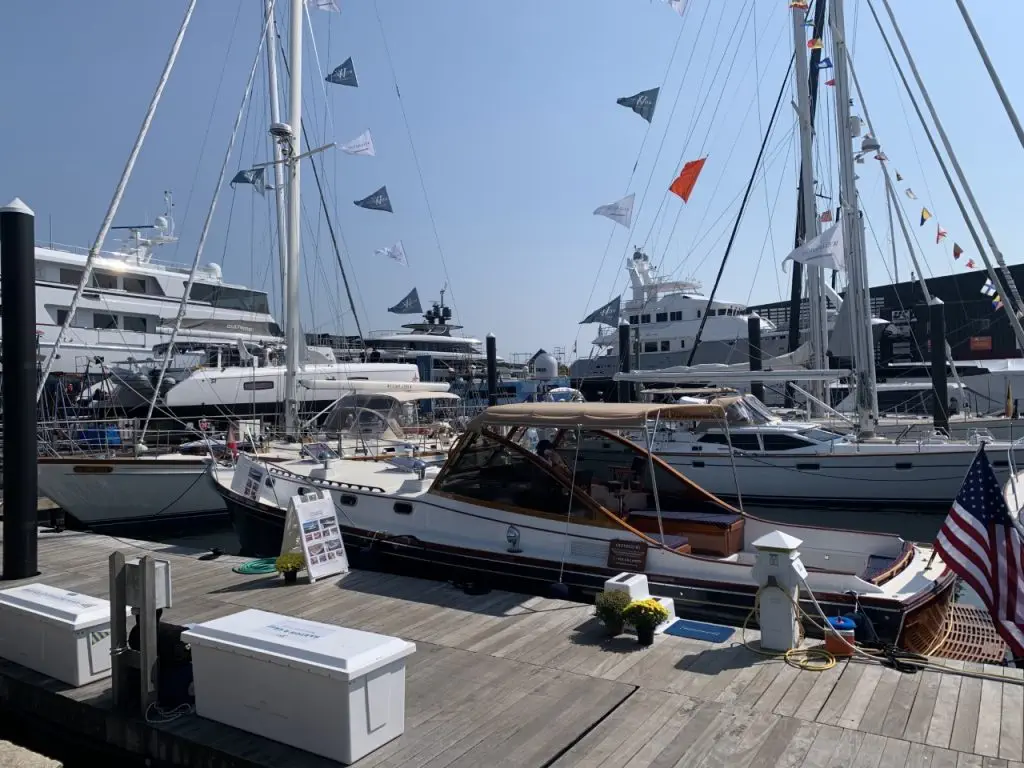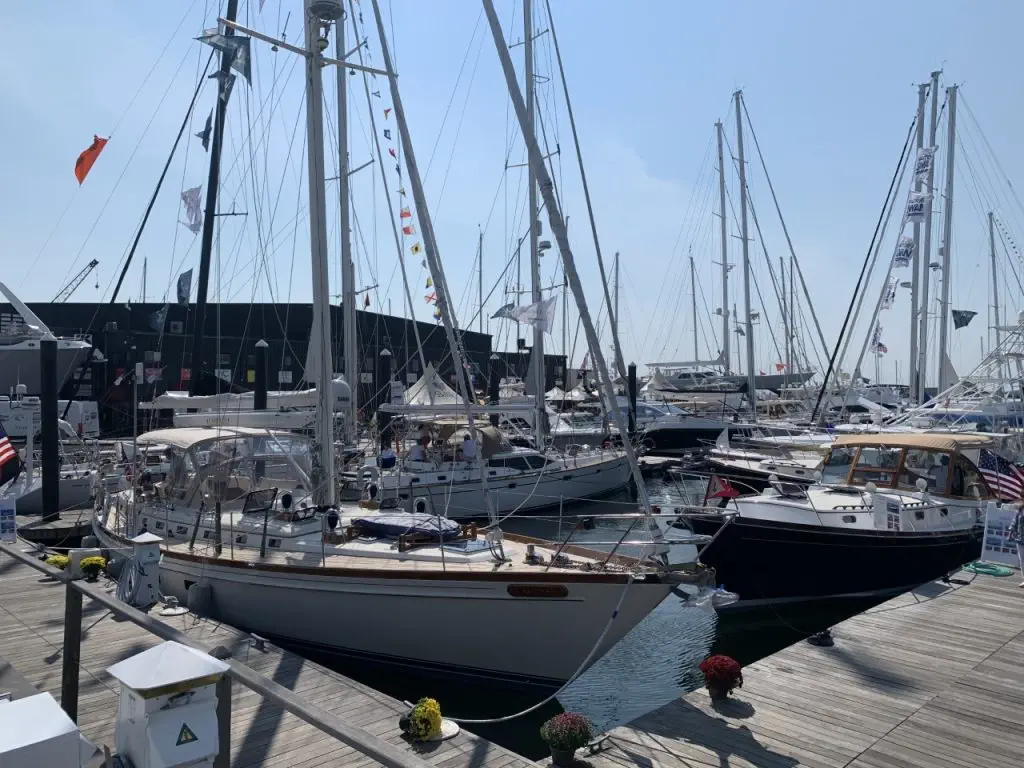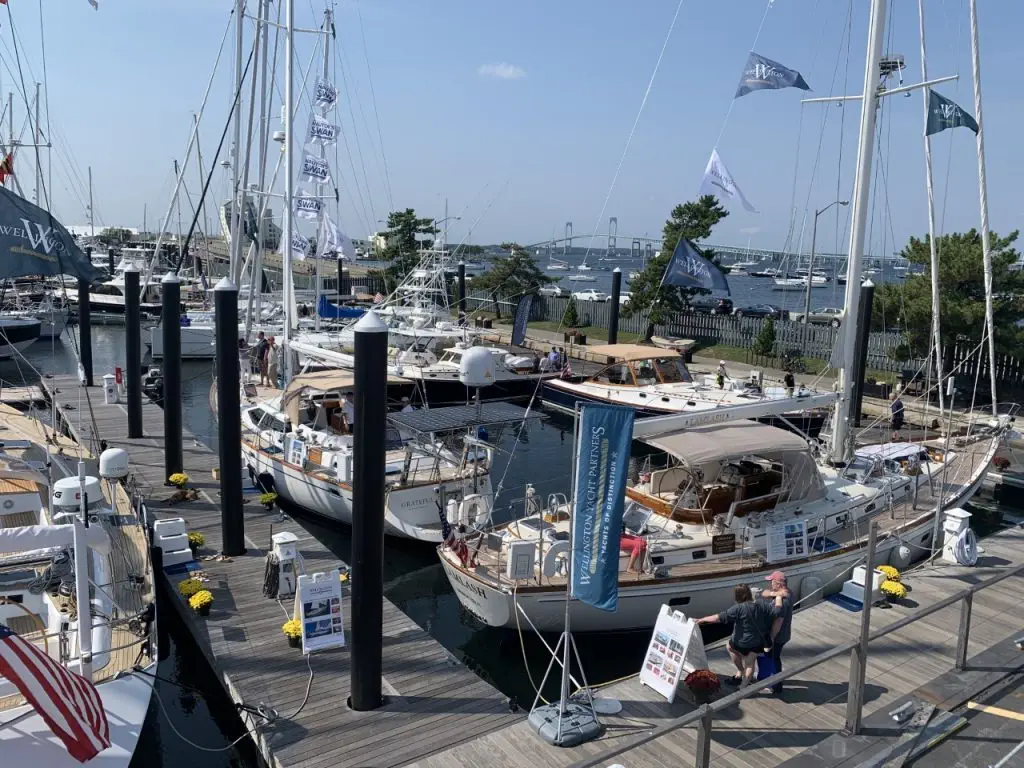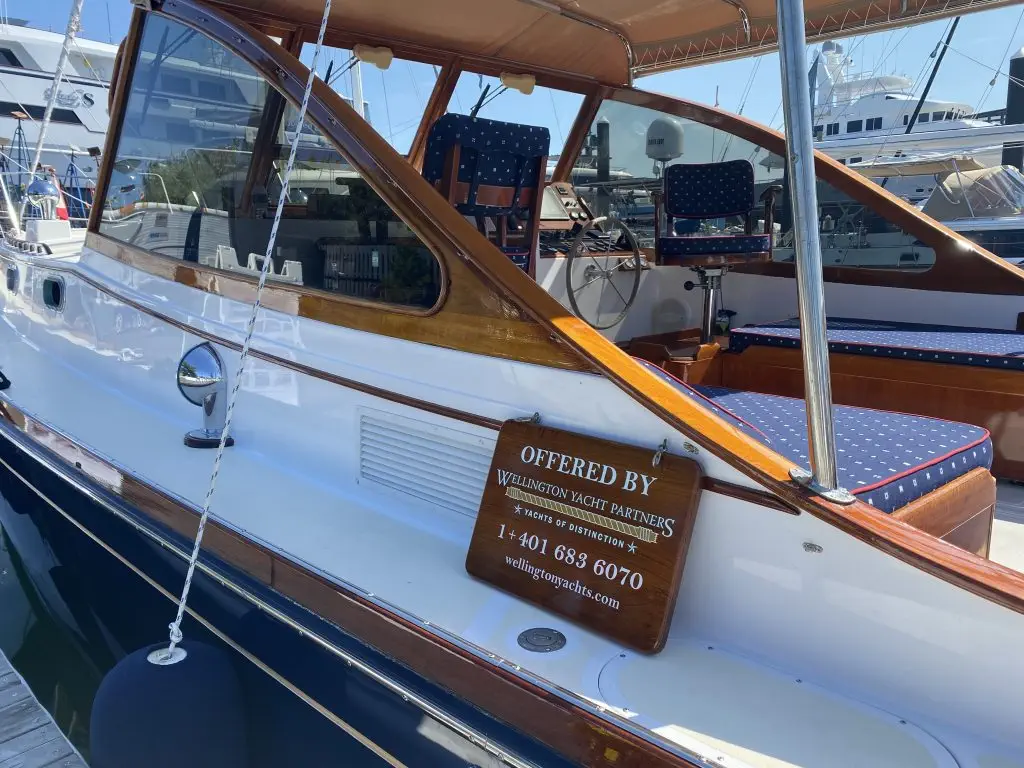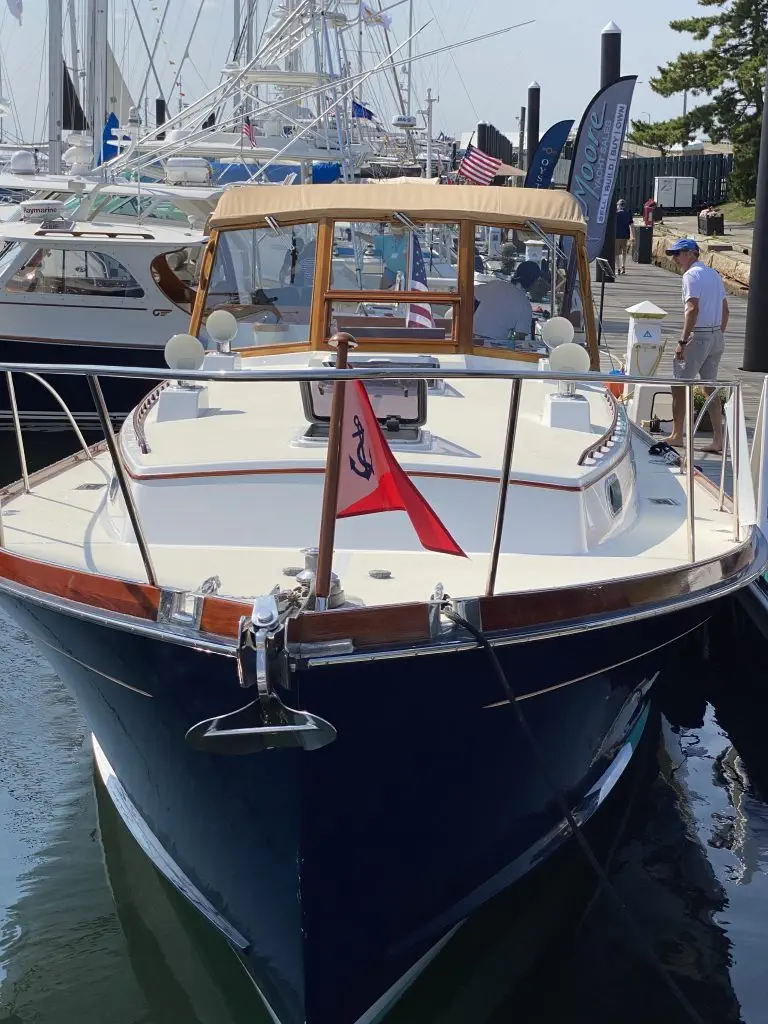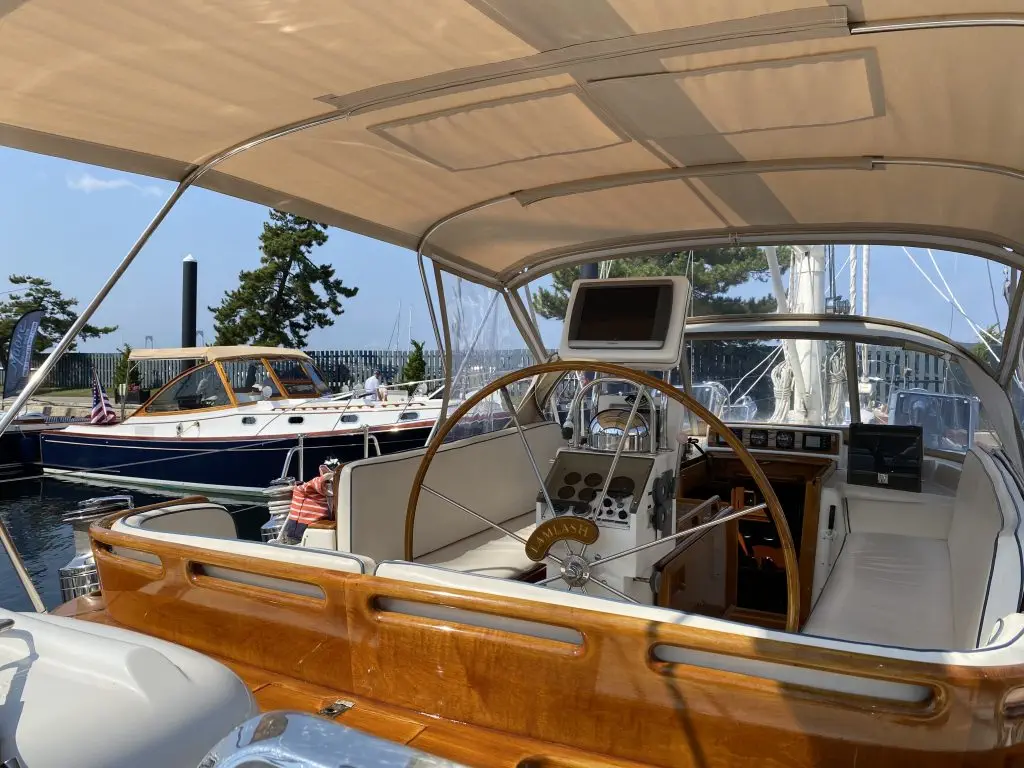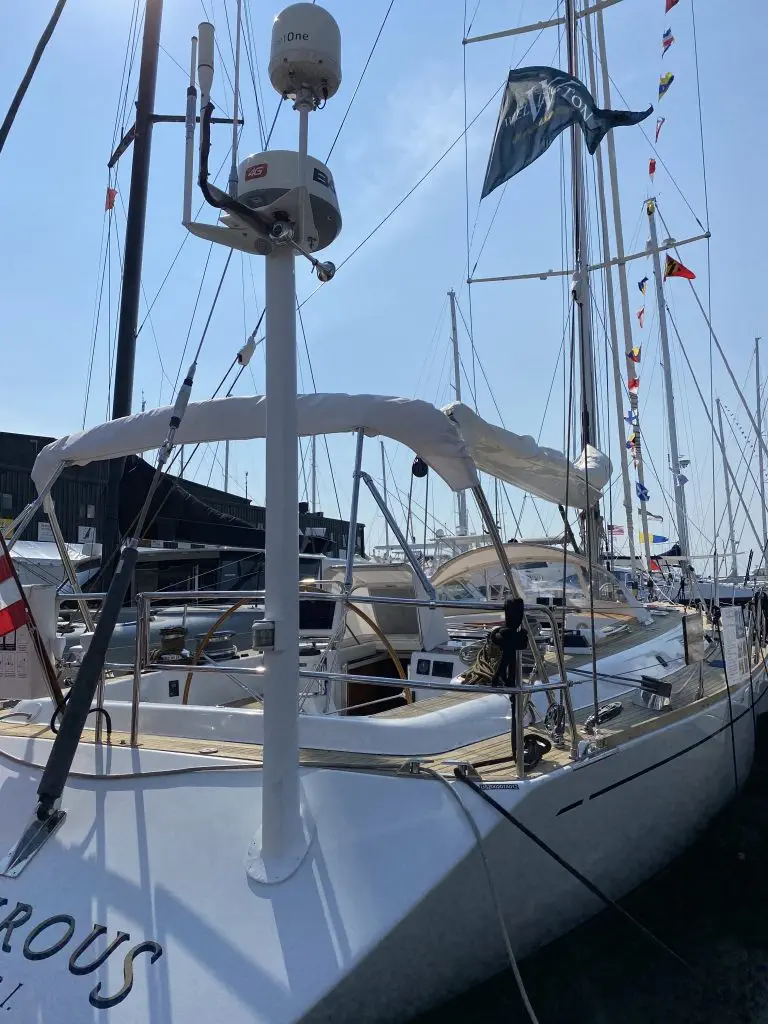 Local Shields Fleet 9 and the Ida Lewis Yacht Club hosted the 58th Shields National Championship just a few weeks ago on Sept. 7-10.
The 30-foot Shields design sloop may be 60-year-old technology, but it has become the hottest keelboat fleet on Narragansett Bay.
Wellington Yacht's Managing Director, Ted Hood, and a few of his college sailing buddies have been racing together in the Newport Shields class for almost 20 years. They managed to finish second at this years Shield Nationals – just one point out of first. "It was a very competitive 34 boat fleet sprinkled with several pro sailors affording little margin for error. It was great to be sailing outside the bay in some larger waves".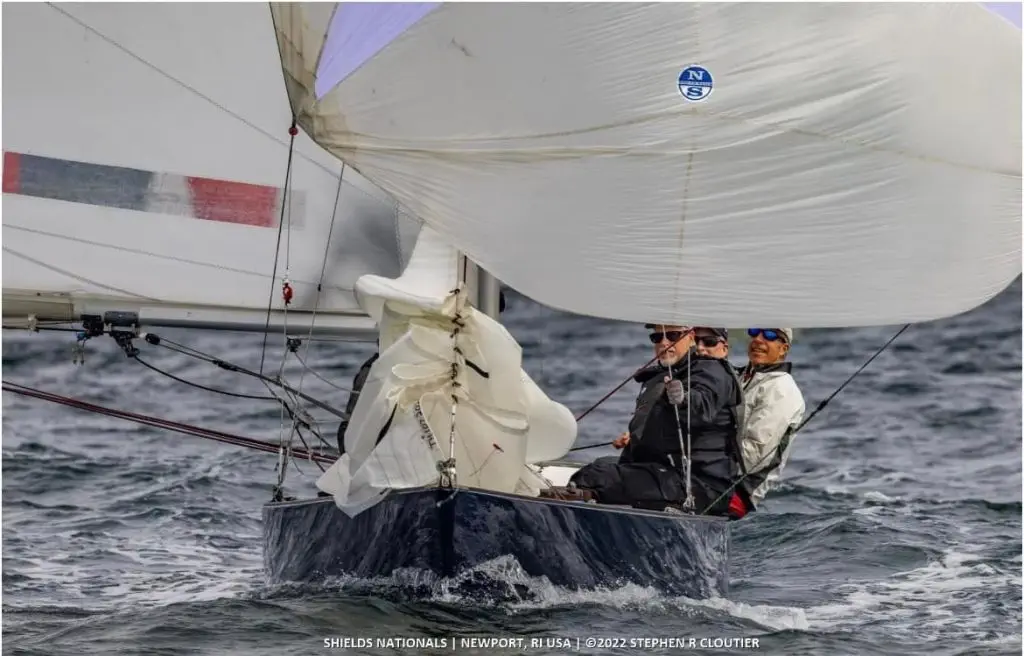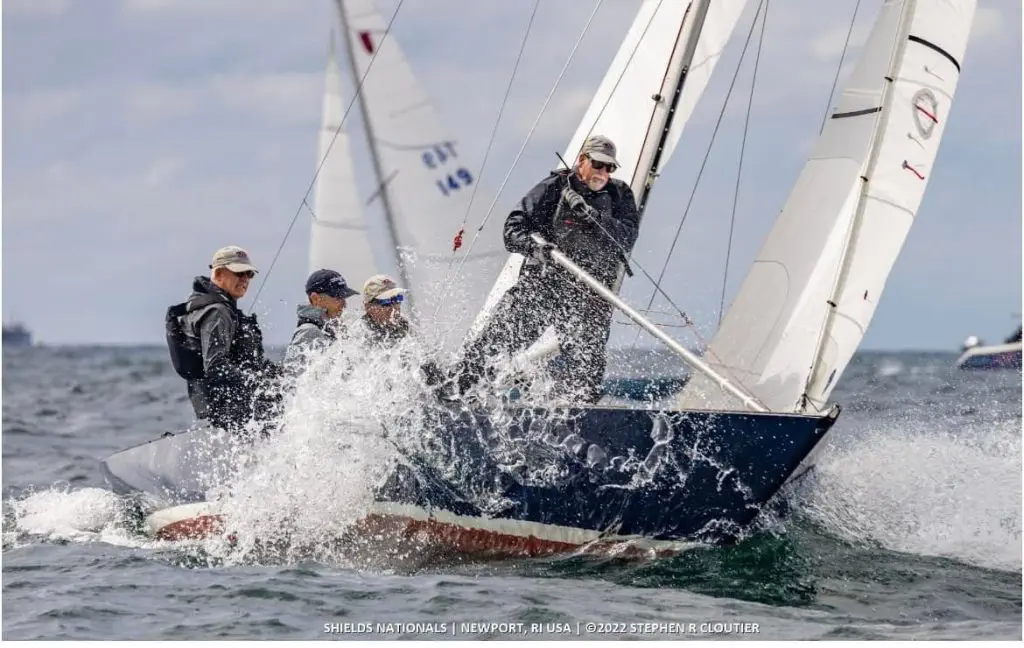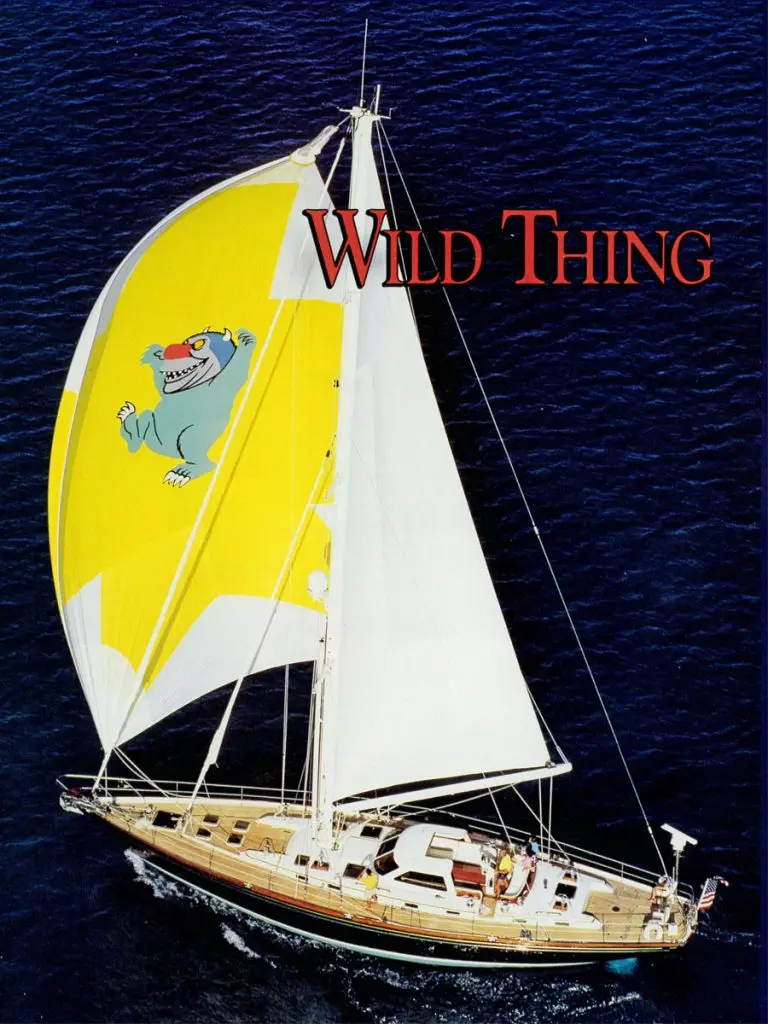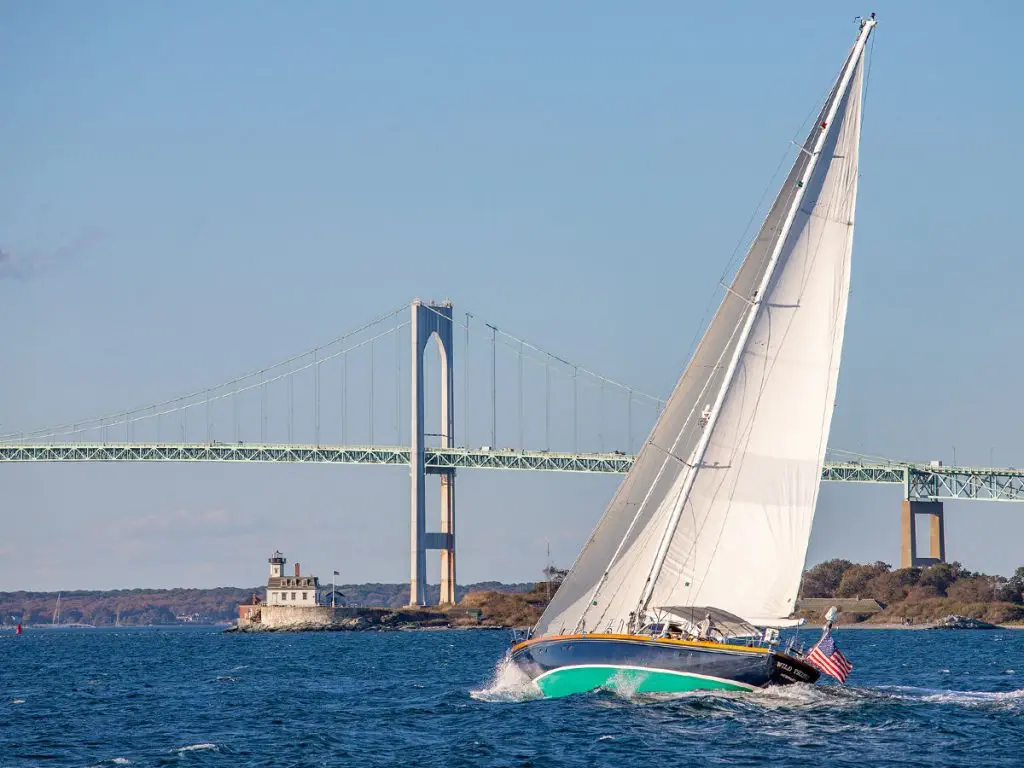 One look at WILD THING's spinnaker emblazoned with a cartoon monster from the iconic children's picture book Where the Wild Things Are by Maurice Sendak and one knows immediately where the name came from and what this boat is all about: adventure and making memories with family and friends. Indeed, the owners of over twenty years have raised a family of three girls – with grandchildren now in their mix – aboard WILD THING primarily along the US east coast and throughout the Caribbean but also in Europe. The yacht has been central to this family's life for decades and has truly been a spectacular platform for adventures for the young and young at heart.
Now offered for sale with a major price adjustment from $1.2M to $950,000.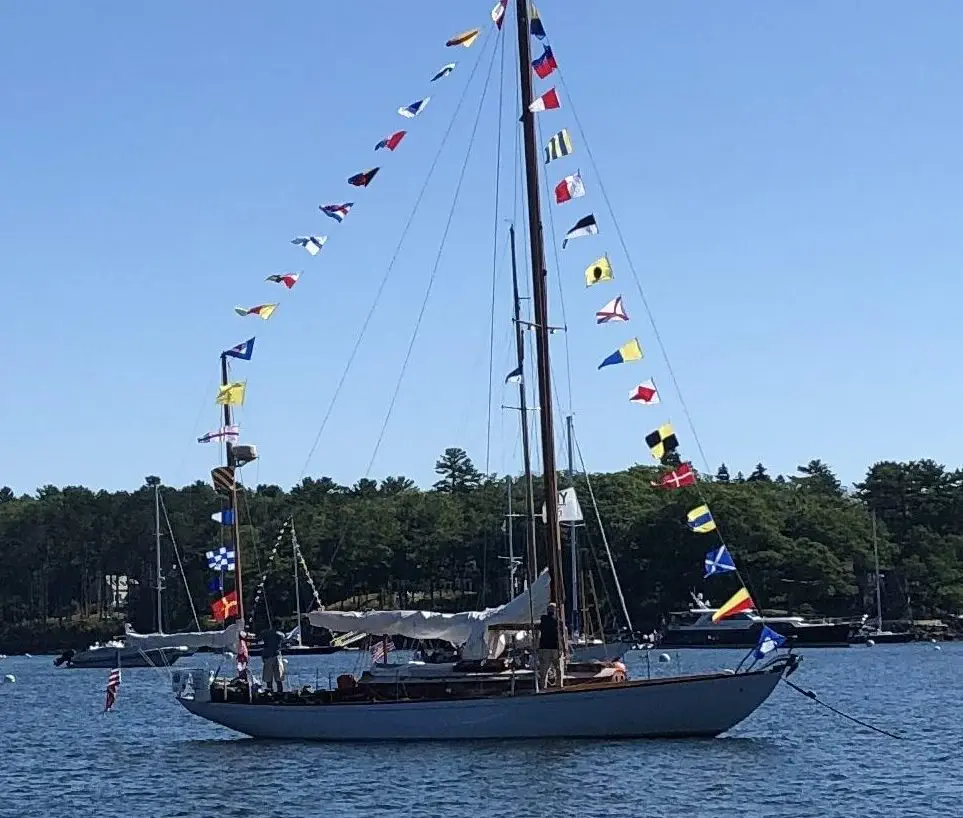 The Camden Classics Cup is an annual regatta sailed where 'the mountains meet the sea' off the lovely harbor town of Camden, Maine. The Camden Classics Cup is blend of on-the-water racing and stellar onshore events. ​This year's regatta lived up to the hype with exceptional weather both days, a great fleet and a humdinger of a party thrown by Lyman Morse complete with a ten piece band with horn section, raw bar, passed hors d'oeuvres and drinks, multiple open bars and amazing food to celebrate all of the new construction at the boatyard.
Our very own broker and WYP partner, Chris Fairfax, participated in this year's regatta, as Navigator and pit crew aboard the iconic 39′ Concordia yawl, WESTRAY, hull # 79 and built by Abeking & Rasmussen in 1960. Chris helped the current owners Juan Corradi and Christina Spellman purchase the boat some eleven years ago and has raced on her several times over the years in Maine for the Eggmoggin Reach Regatta and feeder races, in Marblehead and Newport as part of the Panerai Classic Yacht Series and on Narragansett Bay for the Herreshoff Classic Yacht Regatta.
This year Chris's wife Susan and youngest son Will were able to join as race-crew, which was a thrill. Chris relates:
"It was so much fun racing together as a family and reconnecting with Juan and Christina. And what a privilege it is to play and race on a Ray Hunt designed Concordia Yawl in one of the finest sailing grounds in the world- Penobscot Bay off of Camden, Maine. The weather could not have been better and the sailing conditions were close to ideal with a little bit of everything thrown into the mix, except NO FOG!! We also got to joust with four other Concordia yawls, which always adds to the excitement. After two years of Covid and being so insanely busy with yacht sales, this summer has felt a bit more normal, and it has been great to get our own Tartan 34 GLAD TIDINGS back in the water to cruise and to be able to participate in an event like the Camden Classics. It all serves as a reminder of why we love boats and do what we do!"
This is but one example of how our team at Wellington stays current by doing a myriad of activities with and on behalf of our clients from deliveries, training, managing refits, racing in regattas and using our own boats so we are up on the latest rules and regs., best restaurants, pro tips for secret moorings, available slips…you get the picture:) We hope to see you out on the water this summer!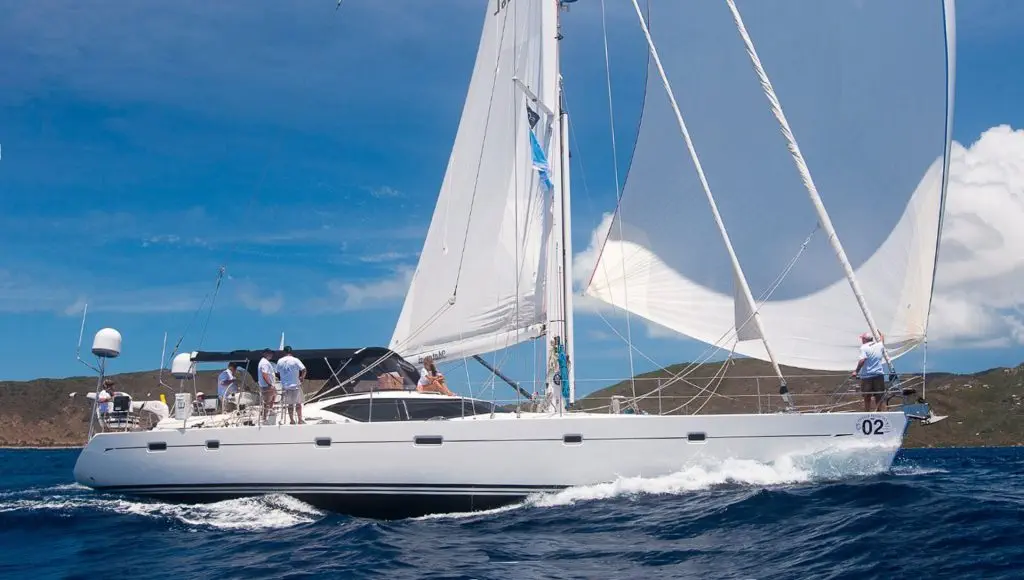 The Oyster 655, designed by Rob Humphreys, is one of the G5 generation of cutting-edge Oysters, utilizing carbon fiber and Kevlar to keep weight to a minimum. The 655 has been designed to cruise the world's oceans in comfort and style with an emphasis on performance. The 655 is a powerful, responsive yacht, equally at home providing thrills on the race course or as a comfortable long-distance cruising platform. In terms of detail and finish, the Oyster 655 will not disappoint.
A good number of these 655's are owner-driven, but an equal number carry full time crew. The versatile four-cabin/three-head layout works well for both. Of special note is the owner's cabin, which is quite large with its own companionway access on deck, and perfect for live-aboard and extended cruising scenarios.
MATAWAI has the preferred layout with access to the large forward foc'sle via a passageway from below, key for offshore sailing. Combined with the on-deck full-beam lazarette there is ample room for the cruiser and racer alike to store all the necessary kit such as scuba gear, inflatable SUPs, compressors, downwind sails, spare anchors, fenders – you name it!
The large sunken galley is open to the aft part of the salon, very much in keeping with today's lifestyle and preference for living and entertaining. But as important as the below deck spaces are, it is the cockpit on MATAWAI which is truly the focus and is nothing short of spectacular, anchored around a gorgeous teak table with built-in refrigeration, with loads of comfortable and protected seating. Twin wheels allow for enhanced sail handling and easy access to and from the large aft deck where more open-air seating in located with room for sunbathing as well.
MATAWAI is tastefully appointed and was updated extensively in both 2012, 2014, 2020 and 2022 (many details of which can be found in the listing). She is very well maintained and is priced accordingly. She represents a best-in-class opportunity amongst Oyster 655s and a great value in the market at large.
We invite your serious inquiry and close inspection. One has to see the engine room, bilge areas and organized lockers to fully appreciate just how "dialed in" this yacht truly is. 
On May 15 Ted helped a long-time client deliver his newly acquired 2021 MJM 53 from Charleston, SC to Vero Beach, FL. Comfortable ride offshore with her long waterline and Seakeeper Gyro-Stablizer. With her quadruple Mercury outboards she could easily cruise in the low 30's, allowing us to make the trip in under 13 hours. Says Ted, "Great boat all-around. Super nice ride, well engineered design details and the workmanship was excellent."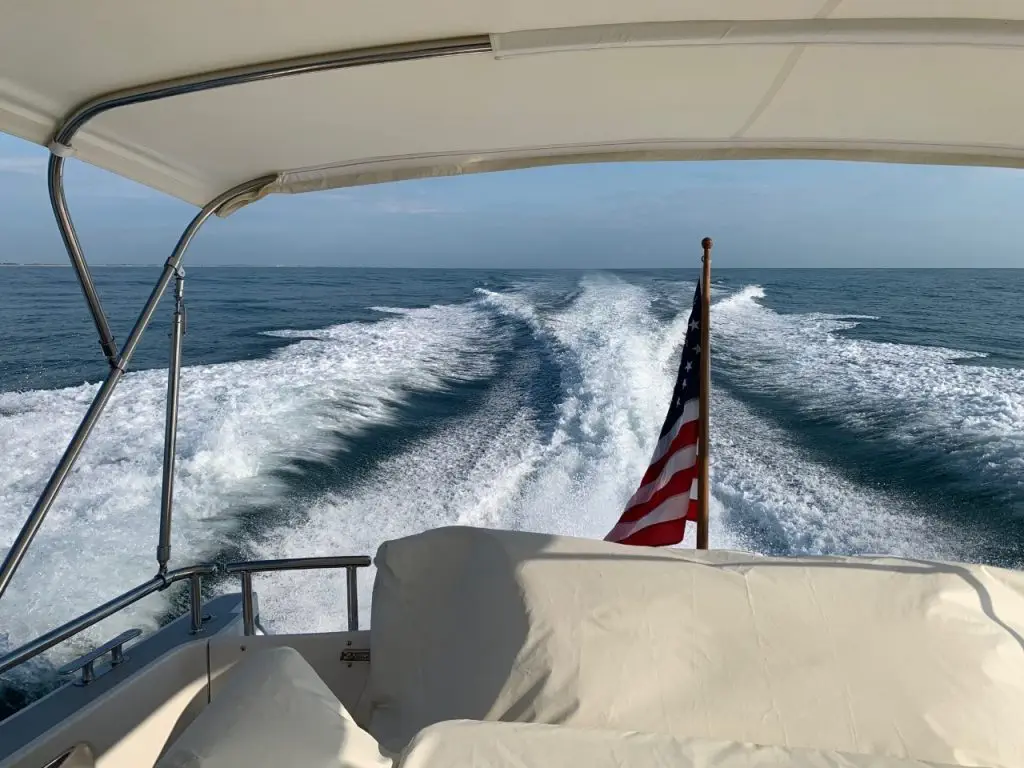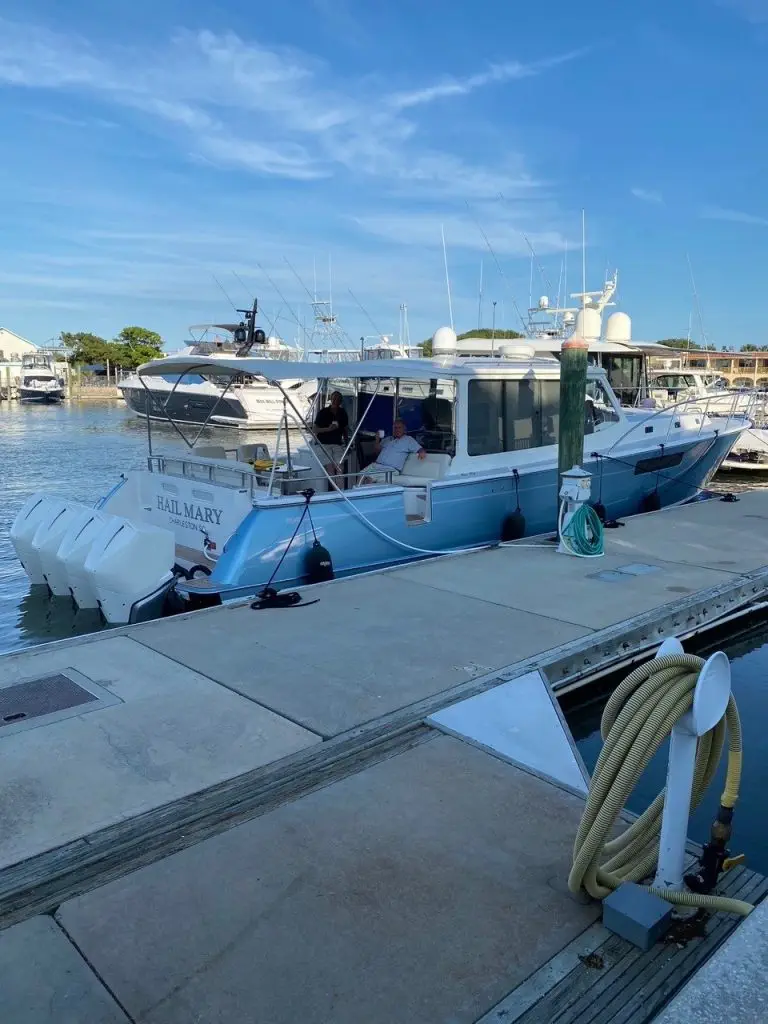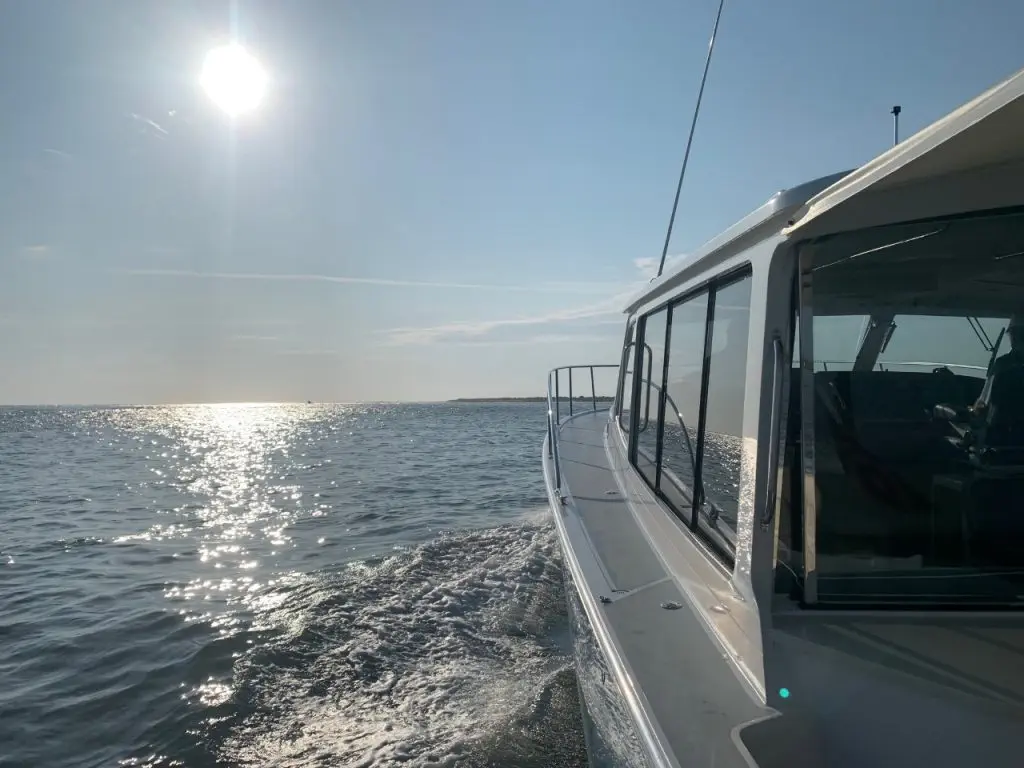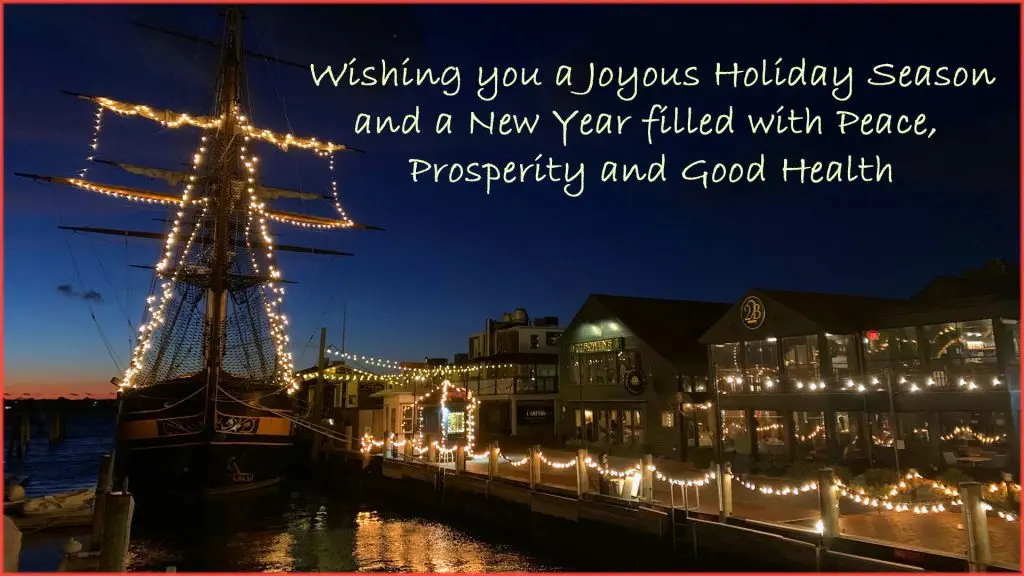 WELLINGTON YACHT PARTNERS ~ LOOKING BACK ON 2021
Over $25 Million in Gross Sales
3,010 Total Feet of All Boats Sold
71 Boats Sold
Our diversity ranged from a 28′ daysailer to a 95′ long range motor yacht
Beyond brokerage, the brokers of Wellington Yacht Partners offer project management services, including Spring Commissioning, to clients on the East Coast who may be struggling with COVID-19 delays and constraints.
Here at Wellington, we offer more than just brokerage services. The COVID-19 pandemic, and the tough situation that it left many yacht owners in, served to highlight some of the background pre- and post-sale work that our brokers offer to clients. Though many brokers (including us!) serve as consultants or liaisons to help clients communicate and negotiate with yards and contractors during a deal, we take it a few steps further. Several of our brokers started off as yacht captains & managers, and continue to offer their services to select brokerage clients.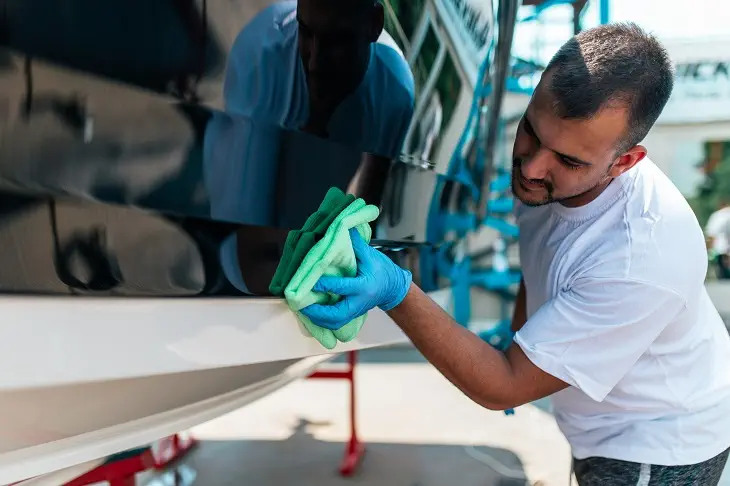 Due to the Coronavirus restrictions, many yacht owners have found themselves facing constraints and delays with spring commissioning. Yards are still operating with reduced capacity, under strict health & safety guidelines, and many of them are not allowing access to any non-employees. Many of our Wellington clients have taken advantage of our close relationships with the yards and contractors to ensure a smooth and timely launch of their vessels.
Spring Commissioning: You Can't Skimp!
Most experienced boaters know that – at least in New England – you can't simply splash your boat in May and set sail if you expect everything to function smoothly. Properly commissioning your boat for a season of enjoyment entails several key steps, including:
Removing shrink wrap or canvas winter covers
General clean up and detail of the interior and exterior
De-winterization and commissioning water systems
Anti-fouling touch-ups on the bottom paint and running gear
Refreshing varnish on teak or mahogany trim
Commissioning and inspecting the engine(s)
Installing sails if necessary
Safety systems and gear check
Moving your boat to the desired location
While most shipyards will offer most of these services, it is easy to understand how projects are sometimes overlooked on some boats. Even during the best of times, the sheer volume of tasks the yard is responsible for across many hundreds of boats is impressive – and all in the span of a few weeks! It is rare to encounter an owner who has never had to return their boat to the yard to have a system flushed or to dispute a billing mistake. This is one of the many examples of headaches that will be avoided by leaving your boat in the hands of a knowledgeable manager who has spent his/her career forming relationships with the yards and the contractors. We know what to look for, how to get it done, and how to handle things when they go wrong or get missed entirely.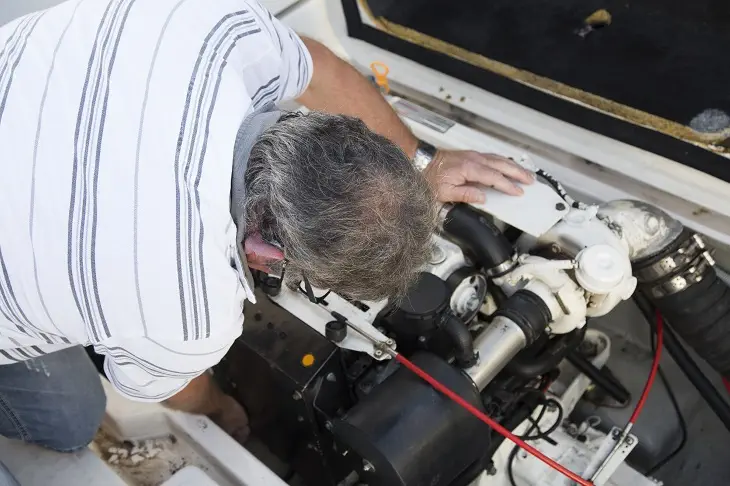 The Important Role of the Commissioning Project Manager
Like many of his fellow Wellington reps, Bill Haynie, a Wellington yacht broker, was a full-time Captain and Yacht Manager for many years. He reiterates the obstacles owners are facing and the ways a Project Manager can assist:
"Most of the yards have access restricted to "employees only" right now. They may allow an owner to come in, pick up his boat and leave, but it is not like the normal level of access, where the owners can come in, mingle, do some of their own work and meet their contractors. It's definitely not business as usual.

If your yard happens to be up and running, be aware that many of them are running 3-to-6 weeks behind schedule. This tends to exacerbate their already epic springtime workload, which can sometimes lead to the checklist missing a few… checks.

Experienced owners know that a project manager keeping an eye on the process is worth the investment. On average, for every dollar I charge as a manager/consultant, I am saving that client at least two dollars he would have spent needlessly without me."
Set Sail Sooner and Protect Your Investment
Wellington Yachts is a full-service brokerage that goes just a little bit further for its clients, doing everything in our power to ensure that you get the boat of your dreams and that you enjoy it to the fullest.
Contact us today!
PRESS RELEASE

Wellington Yacht Partners, LLC
+1 (401) 683-6070
info@wellingtonyachts.com

2013 PERINI NAVI 60M RANGE SEAHAWK SOLD

[PORTSMOUTH, RI, USA, November 2019] — Wellington Yacht Partners is delighted to announce the sale of SEAHAWK, the 2013 Perini Navi 60M Range sailing yacht. Referred to as the 'Sexiest Yacht in the World' by Architectural Digest, this sleek aluminum Ron Holland-designed ketch features superb sailing systems and a sophisticated interior by legendary French designer Christian Liaigre, with accommodations for up to 12 guests and 11 crew.

SEAHAWK was sold with Wellington Yacht Partners' Steve Berson representing the buyer in close collaboration with Bruce Brakenhoff of Perini Navi USA, co-listing agent along with Burgess.

Steve, a yacht broker since 1975, noted the following: "When the buyers of SEAHAWK decided to acquire a sailing superyacht, I researched the available candidates on the market as well as the yachts that were 'quietly' for sale. Having an active network and the support and trust of colleagues is very helpful in directing clients to the proper yacht. Each yacht has its own personality. We strove to find the right combination of utility, comfort, performance, design, aesthetic and decor to best suit the client's intended use. After inspecting suitable vessels in the U.S. and Europe, SEAHAWK was identified as the best candidate. Fortunately, we were able to come to terms, and SEAHAWK had a favorable survey and sea trials in La Spezia, IT."

SEAHAWK is now making passage to the Caribbean for a full season of enjoyment with her new owners.