Newport is a beautiful coastal haven and is perfectly suited for life on the water, which also makes it the perfect place to host a boat show. The Newport Brokerage Boat Show in conjunction with the Newport International Boat Show is held annually at the end of the busy summer season. This year's show had more than 100 sailing and motor yachts on display, ranging in size from 40 to 180 feet in length and varied in styles and types. There was also an exceptional array of exhibitors for yachting equipment, electronics, gear and local art. WYP had four yachts available for display in this year's brokerage show; Southern Winds Shipyard Farr 72', Little Harbor 59', Oyster 56' and Able Wolf Class 44'.
Many thanks to all who came out to enjoy our yachts in the perfect September weather!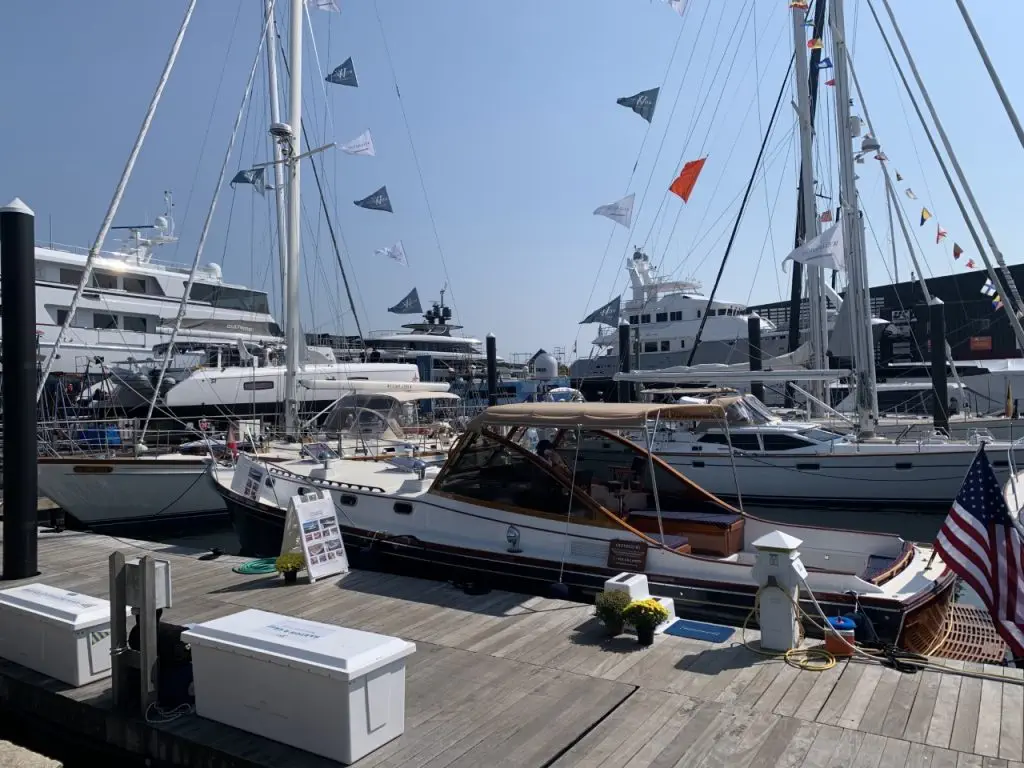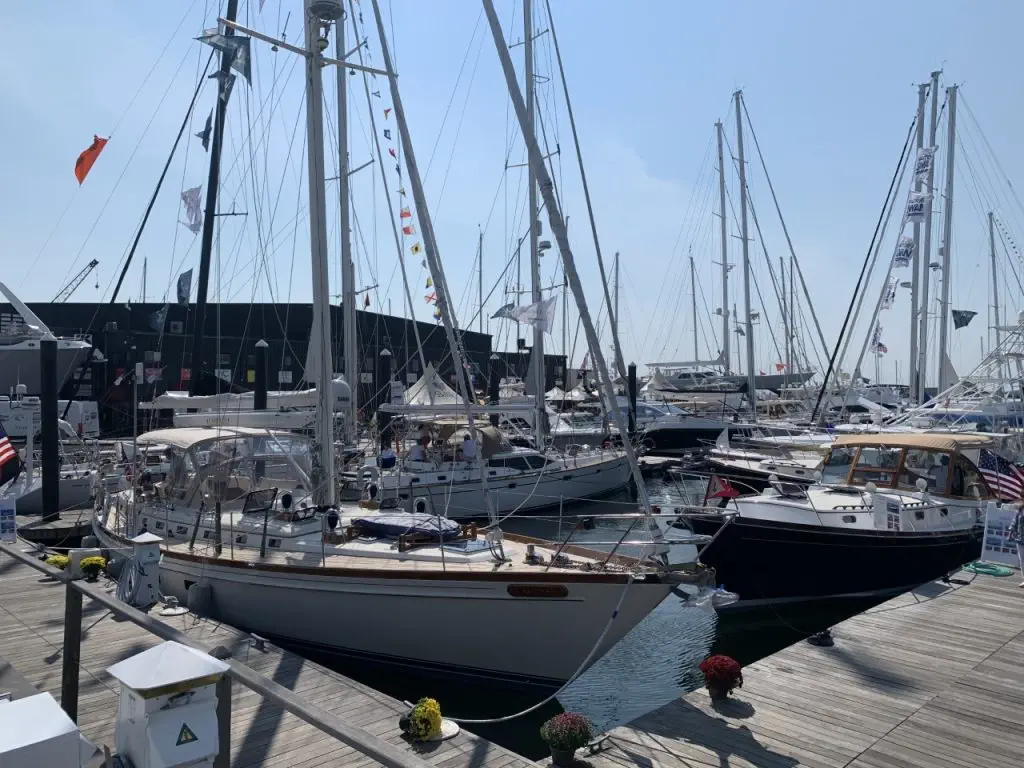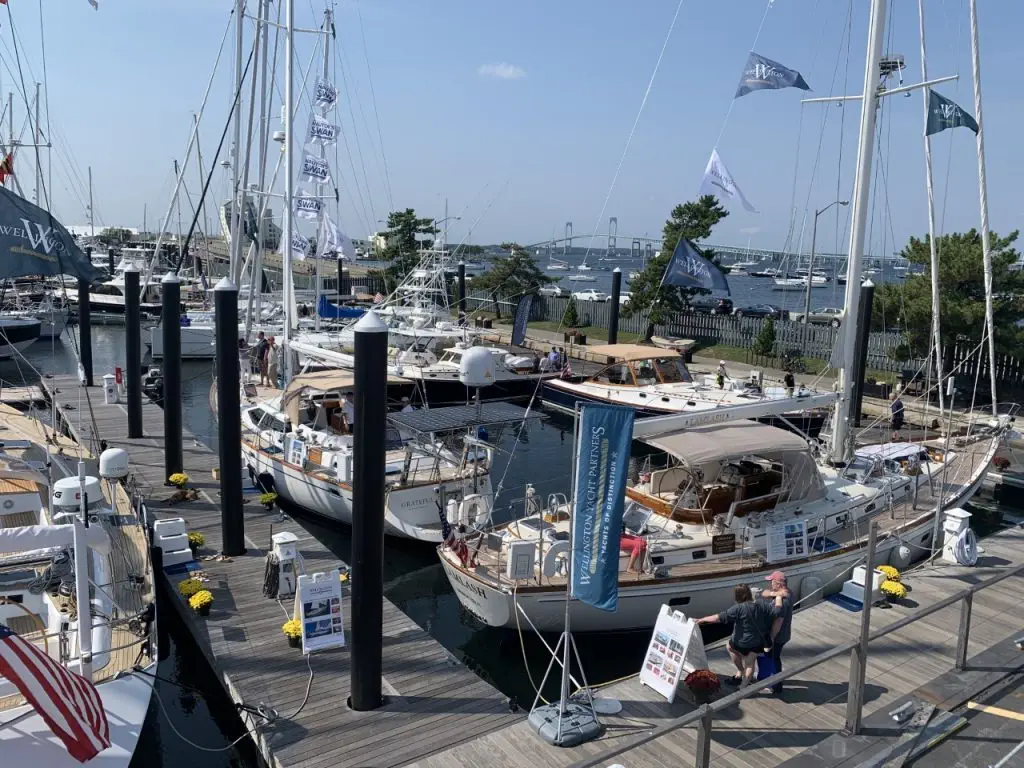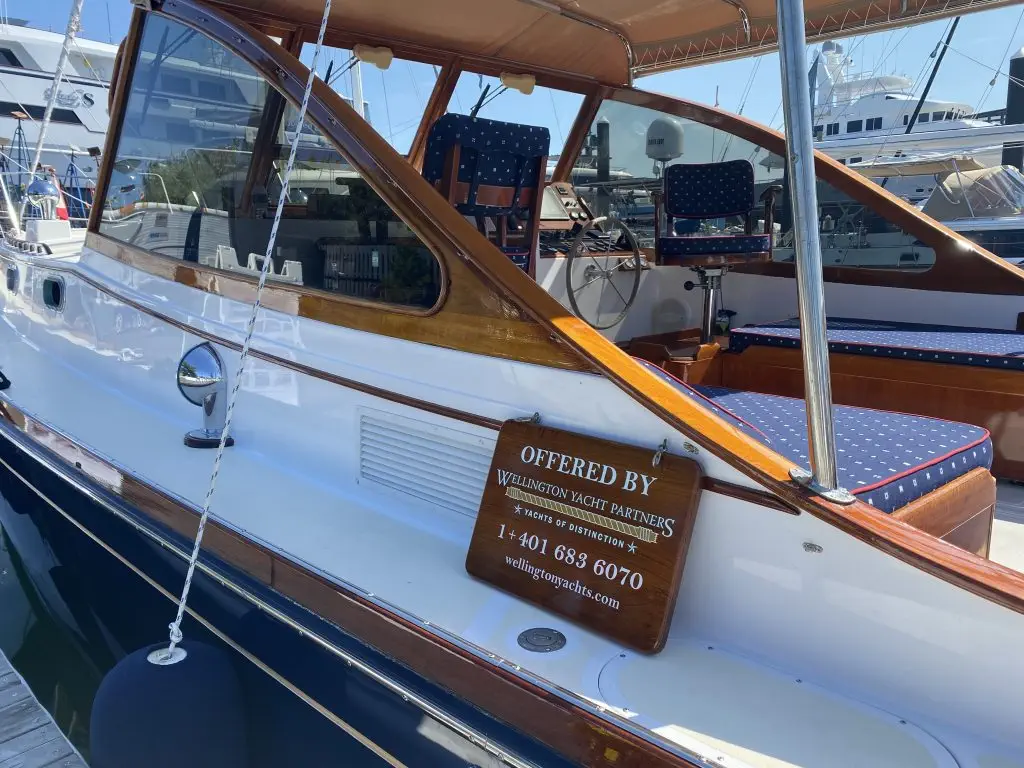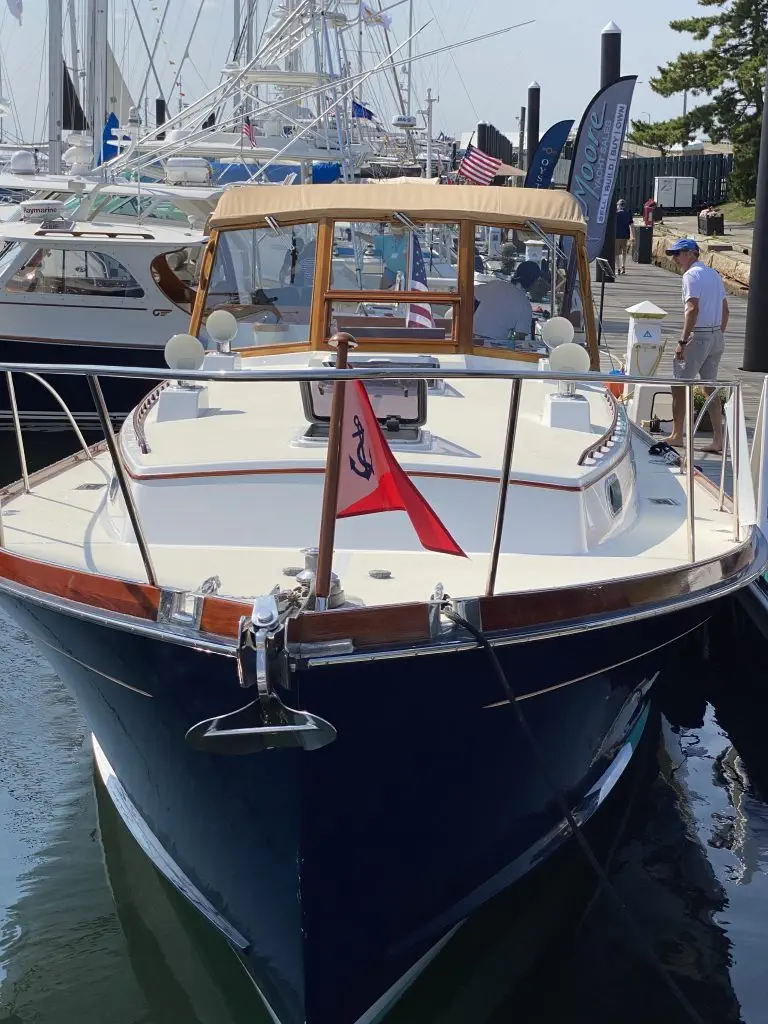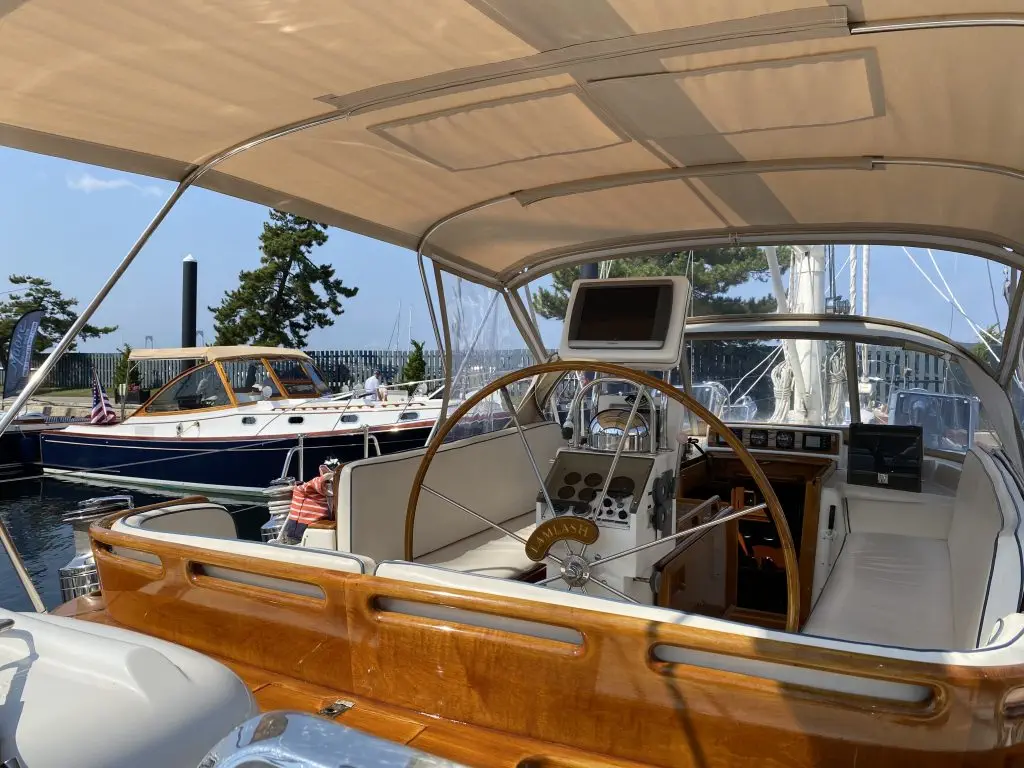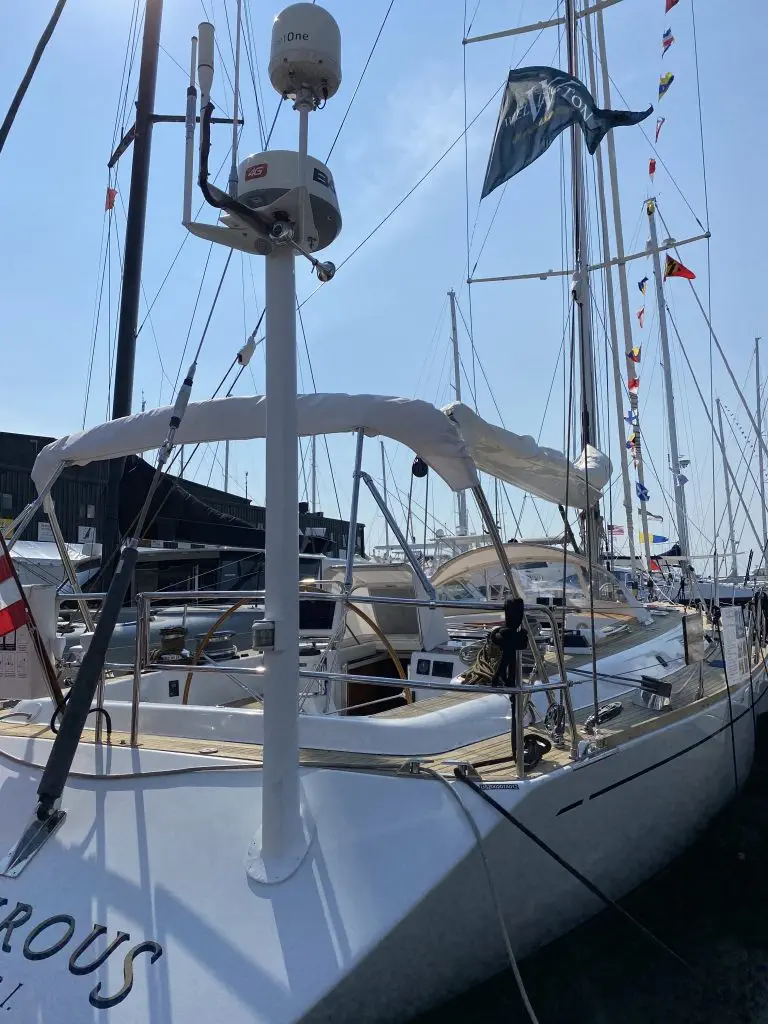 Local Shields Fleet 9 and the Ida Lewis Yacht Club hosted the 58th Shields National Championship just a few weeks ago on Sept. 7-10.
The 30-foot Shields design sloop may be 60-year-old technology, but it has become the hottest keelboat fleet on Narragansett Bay.
Wellington Yacht's Managing Director, Ted Hood, and a few of his college sailing buddies have been racing together in the Newport Shields class for almost 20 years. They managed to finish second at this years Shield Nationals – just one point out of first. "It was a very competitive 34 boat fleet sprinkled with several pro sailors affording little margin for error. It was great to be sailing outside the bay in some larger waves".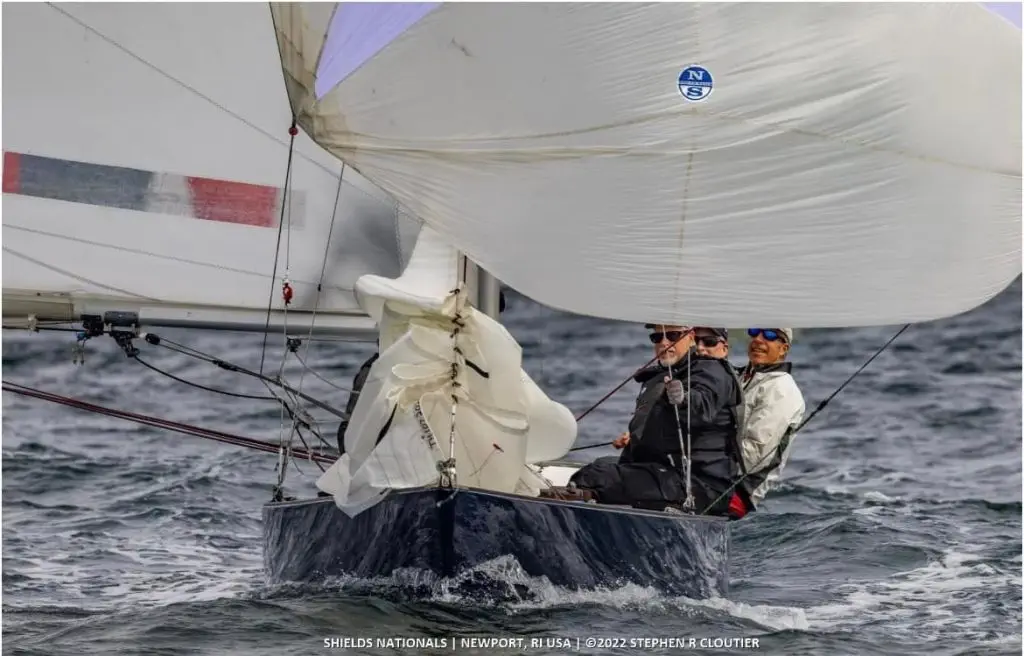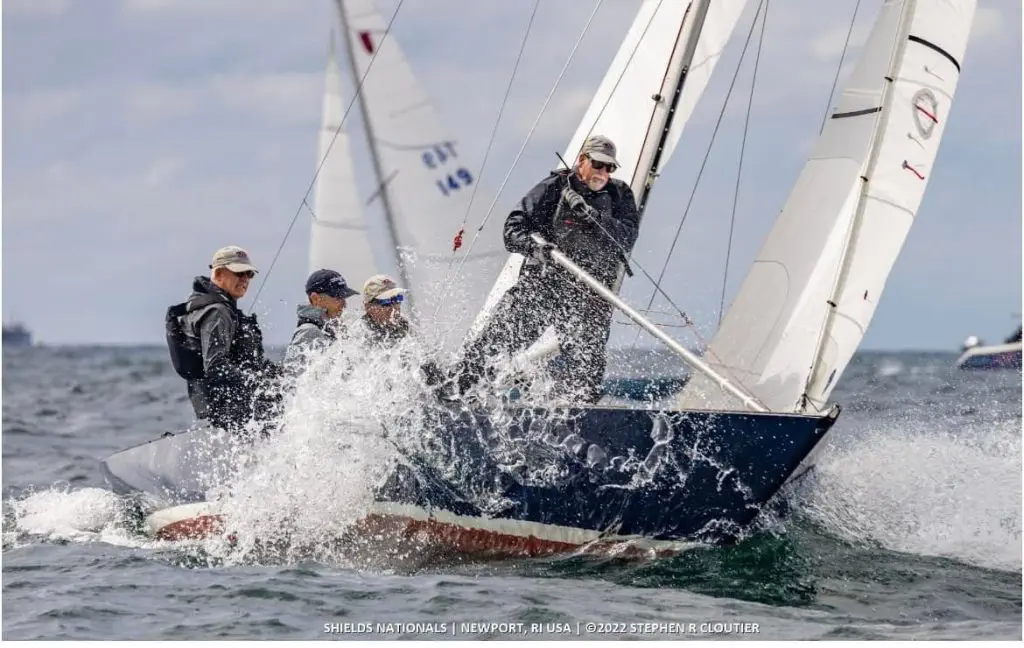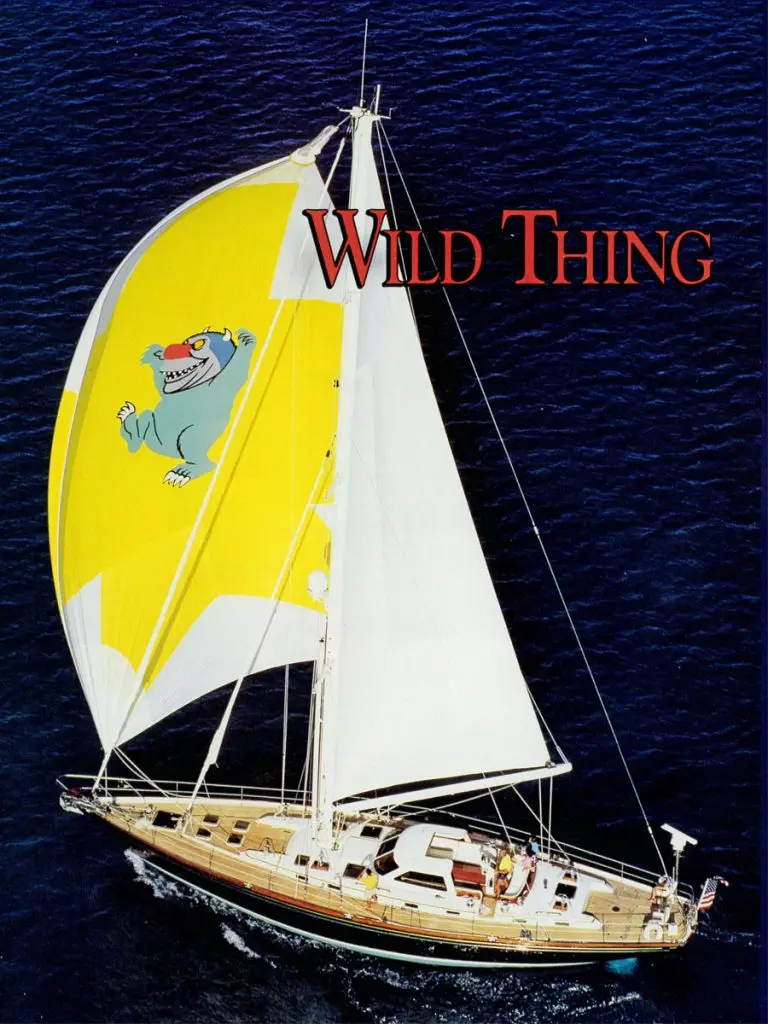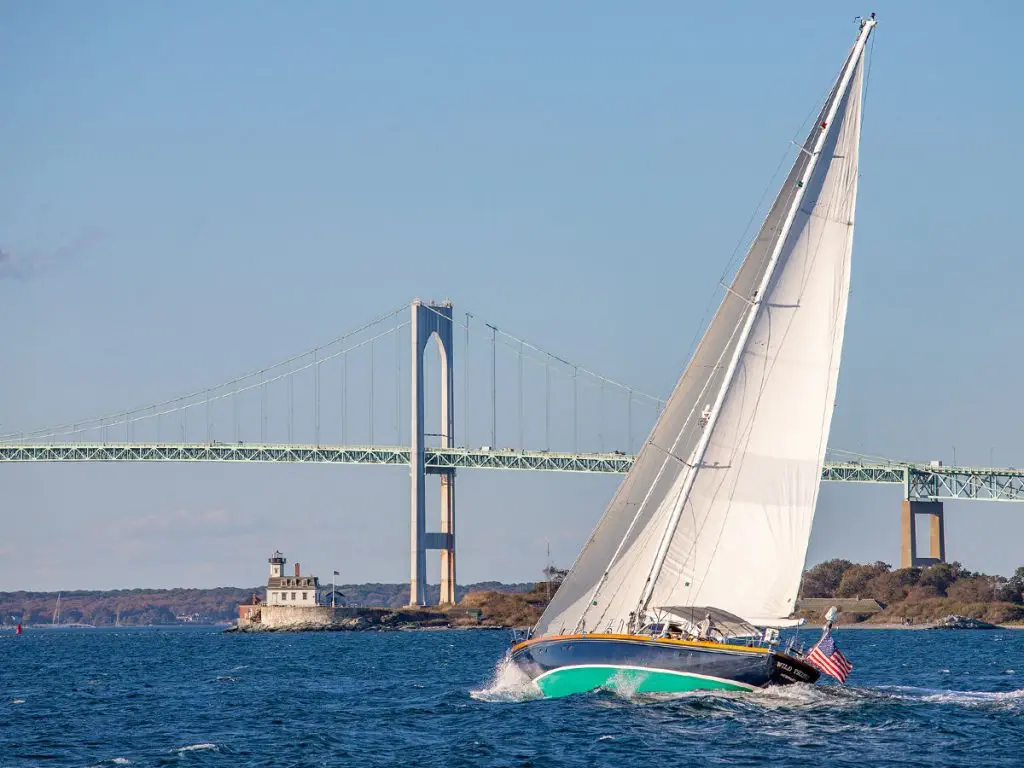 One look at WILD THING's spinnaker emblazoned with a cartoon monster from the iconic children's picture book Where the Wild Things Are by Maurice Sendak and one knows immediately where the name came from and what this boat is all about: adventure and making memories with family and friends. Indeed, the owners of over twenty years have raised a family of three girls – with grandchildren now in their mix – aboard WILD THING primarily along the US east coast and throughout the Caribbean but also in Europe. The yacht has been central to this family's life for decades and has truly been a spectacular platform for adventures for the young and young at heart.
Now offered for sale with a major price adjustment from $1.2M to $950,000.
PRESS RELEASE

Wellington Yacht Partners, LLC
+1 (401) 683-6070
info@wellingtonyachts.com

2013 PERINI NAVI 60M RANGE SEAHAWK SOLD

[PORTSMOUTH, RI, USA, November 2019] — Wellington Yacht Partners is delighted to announce the sale of SEAHAWK, the 2013 Perini Navi 60M Range sailing yacht. Referred to as the 'Sexiest Yacht in the World' by Architectural Digest, this sleek aluminum Ron Holland-designed ketch features superb sailing systems and a sophisticated interior by legendary French designer Christian Liaigre, with accommodations for up to 12 guests and 11 crew.

SEAHAWK was sold with Wellington Yacht Partners' Steve Berson representing the buyer in close collaboration with Bruce Brakenhoff of Perini Navi USA, co-listing agent along with Burgess.

Steve, a yacht broker since 1975, noted the following: "When the buyers of SEAHAWK decided to acquire a sailing superyacht, I researched the available candidates on the market as well as the yachts that were 'quietly' for sale. Having an active network and the support and trust of colleagues is very helpful in directing clients to the proper yacht. Each yacht has its own personality. We strove to find the right combination of utility, comfort, performance, design, aesthetic and decor to best suit the client's intended use. After inspecting suitable vessels in the U.S. and Europe, SEAHAWK was identified as the best candidate. Fortunately, we were able to come to terms, and SEAHAWK had a favorable survey and sea trials in La Spezia, IT."

SEAHAWK is now making passage to the Caribbean for a full season of enjoyment with her new owners.